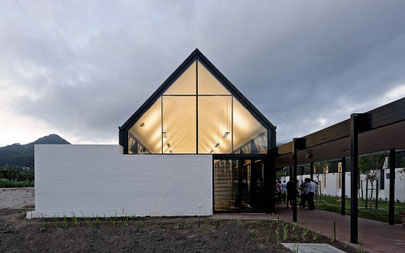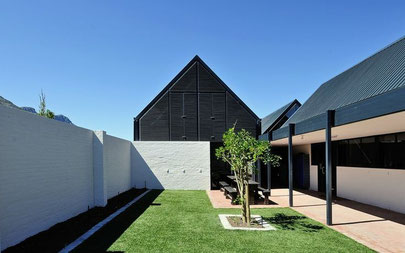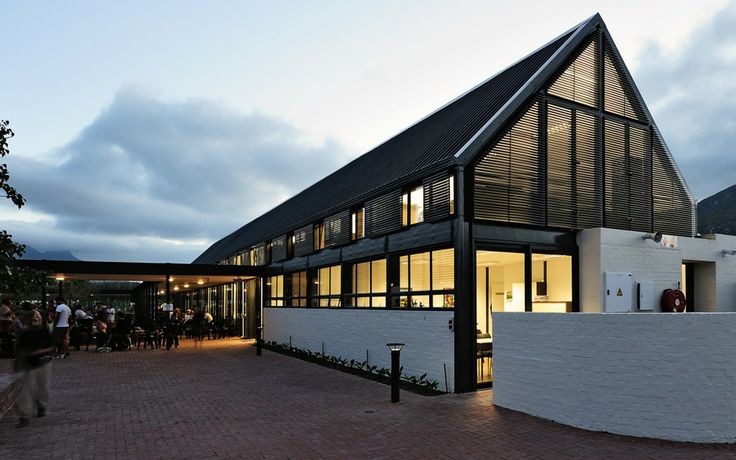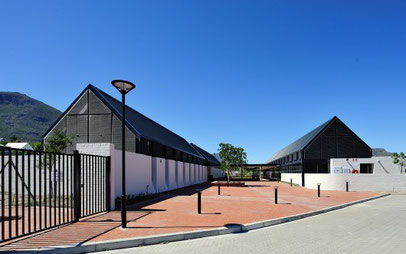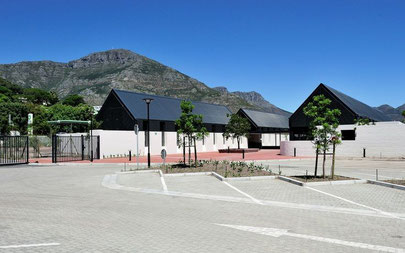 Obiekt: International School of Hout Bay / Luis Mira Architects + StudioMAS + Sergio Aguilar
Architekci: StudioMAS , Luis Mira Architekci , Sergio Aguilar
Lokalizacja: Cape Town, Republika Południowej Afryki
Powierzchnia: 1610,0 m2
Rok produkcji: 2013
Fotografie : Wieland Gleich
Świetny przykład na udaną adaptację i przebudowę tradycyjnej zabudowy rolniczej do innych potrzeb, w tym przypadku akurat edukacyjnych. Jak dla mnie znakomita alternatywa dla wszechobecnej w naszych szkołach bylejakości: lastrico lub płytki na podłodze, olejne lamperie na ścianach, kolory kawy z mlekiem (też macie złe skojarzenia?) albo czegoś pistacjowo-zgniłozielonego, masywne drzwi i te okna, których nie cierpię, a które z góry plasują obiekt w kategorii "szkoła PRL-u". No i zapchanie ścian gablotkami, tablicami, gazetkami szkolnymi. Brrr ...
Już nie wymagam górnolotnej architektury, bo wiadomo, to kosztuje. Ale chciałabym po prostu form, materiałów i kolorów, które uspokoją i dadzą dobre wzorce kształtowania przestrzeni. A może jednak za dużo wymagam? Bo kolejne remonty i przebudowy zamiast coś zmieniać, powielają poprzednie wzorzec. Wiem, są chlubne przykłady, ale to tylko wyjątki potwierdzające regułę.
Ta szkoła jest prosta, czysta, doświetlona.
Biel ścian - drewno na podłodze - czarne elementy stalowe, meble, dach.
Ciekawe przeszklenia w bocznych ścianach, dużo szkła w ścianach szczytowych.
Ładny, przejrzysty detal, nieprzeładowane wnętrza.
Chciałabym, żeby w takim otoczeniu uczyły się moje dzieci.